2020 CAMP UPDATE
Thank you for your patience as our Lakeside Planning Team postponed our decision on Lakeside 2020 until today so that we could have more time to prayerfully consider the best direction to take for Lakeside for Youth 2020 given current Ohio and Lakeside community restrictions and requirements. After weeks of prayer and discussion, we have decided that it is in the best interest of everyone involved to not meet for live camp this summer.
Both Sr. High and Jr. High camps have been canceled in their usual format for this year. Please know that this was not an easy decision for us to make, and we have appreciated your input and prayers as we work to honor God as we meet the needs of everyone involved.
But wait – that's not the end of Lakeside 2020! Our team is in the process of developing virtual Lakeside experiences that you and your youth can participate in! These will include a time of worship and teaching from our Impact Speaker, followed by the opportunity for your group to go deeper into the message we receive. And what about those awesome Lakeside t-shirts?? Stay tuned as we're working on those as well. . . 2020 can still be part of your collection!
So yes, our time at Lakeside has been canceled for this year, but not our opportunity to stay connected to worship and learn about the one, true God. Watch and listen for details as Virtual Lakeside 2020 unfolds!
Stay safe, stay healthy, stay connected, but most importantly, stay in love with Christ.
~The Lakeside Planning Team
Lakeside For Youth- Not Your Typical Church Camp
This isn't your typical church camp. There is praise and worship each morning, a missions update and a message to dive deeper into the Bible and start conversations for smaller group settings. Campers choose two interest groups for the week: at lunch time your Bible Centered group will spend time looking into God's word and at dinner time your Active group will be more of a hands experience in showing your faith when we are out in the world, like Fellowship of Christian Athletes, Bible Journaling, Prayer Walk and many more!
Afternoons are reserved for free time. In the evenings, the camp sings contemporary Christian music. This isn't like singing hymns on a Sunday morning, but a full production band on the stage, with speakers blaring, a light show going and giving it all to God concert. The evening programs vary – a concert, magician or comedian – but always centered on living the life Christ wants for us. The week is completed with communion and a candlelight walk to the lake.
Each summer, Lakeside for Youth offers two opportunities for teens and youth to come closer to Christ. High school campers attend from June 21-27 and  July 6th - 10th is reserved for students going into sixth, seventh and eighth grade.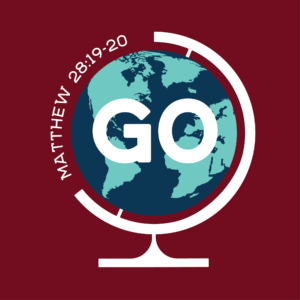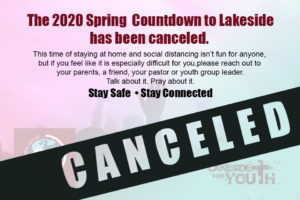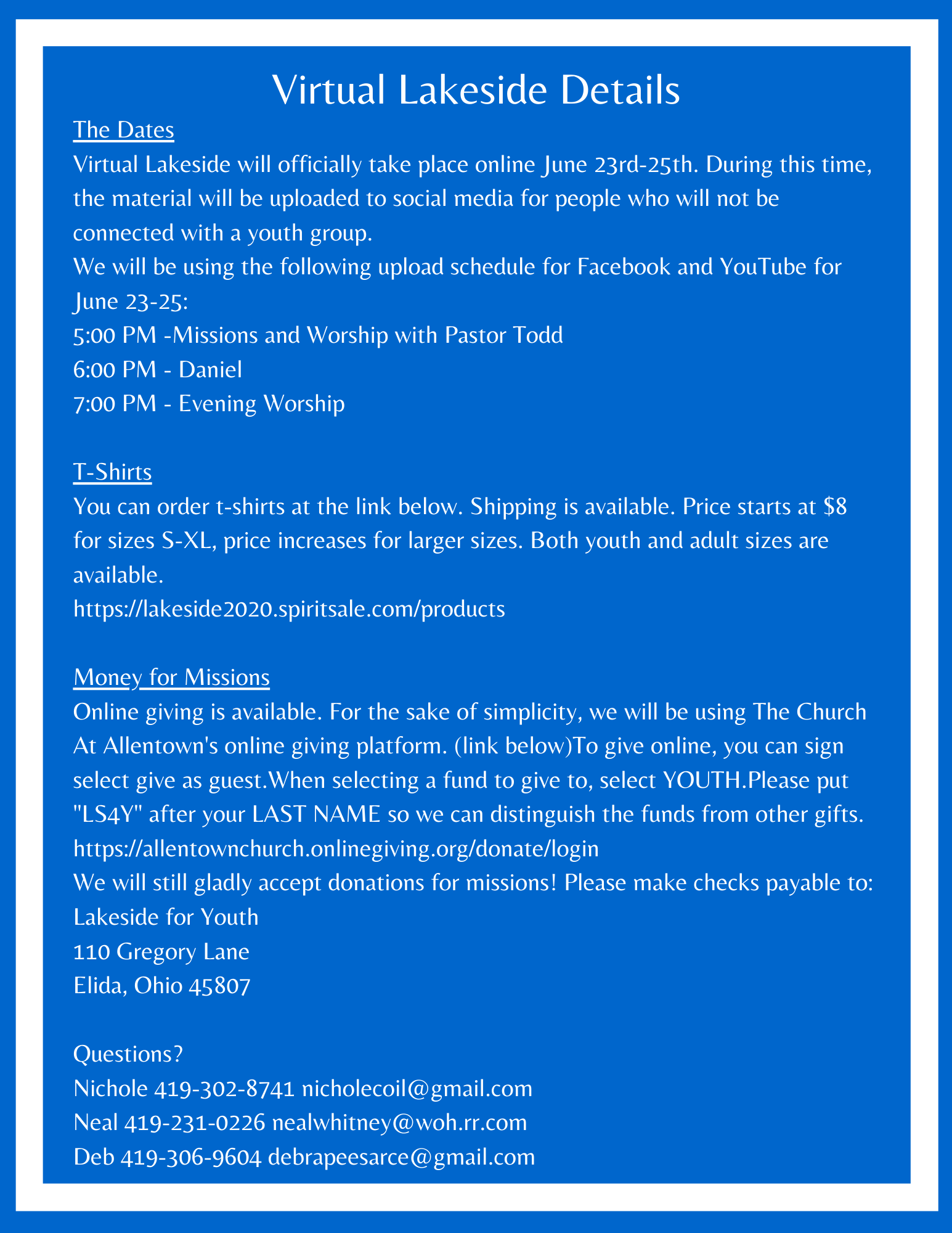 Senior High 
2020 Camp CANCELLED
$315 with private housing
$390 with camp housing
Junior High Camp
2020 Camp Cancelled
$280 - All campers
Ready to Sign Up?
Ready to sign up for Junior High or Senior High Camp? Sign up today!