Interest Groups
Senior High campers will have a Bible Centered (discussion) interest group at lunch time and an active interest group at dinner time. Look through the list and start ranking your top 5 Bible Centered and Active Interest Groups! You must be registered for camp to register for interest groups!
Following are some examples of previous interest groups. The 2021 list will be posted this Spring.
Previous Bible Centered (Lunch time) Interest Groups
Action of Athletes
Lunch
Who you are on the field or court can define who you are off the field. Let's talk about how we can play hard and honor our faith.
Attitude of Servitude
Lunch
How do you serve others? Why do you serve? Serving others doesn't just bless the receiver. Not only is it an opportunity to carry out God's command to love your neighbor an attitude of servitude bless you too!
DON'T GIVE UP
Lunch
This book study by Kyle Idleman focuses on times in life when the giants seem too big and the game gets too intense.  Cast your concerns on God, trust his love and timing and pray for patience and strength!
Holy Heroes 2
Lunch
We will take a look at more super heroes and compare them to what the Bible says. Then we try to apply that to our lives.
MARCS
Lunch
Am I a disciple? What is a disciple? MARCS of a Disciple is an acronym that provides a biblical guide for gauging spiritual growth. Mature disciples are
Missional
Accountable
Reproducible
Communal
Scriptural
This interest group will help you learn how to be a disciple that makes disciples.
Plug into the Power of Prayer
Lunch
Do you ever feel like your prayers are just floating in thin air? Do you wonder if you're praying the "right way"? Do you question whether God hears your prayers?
Join us for a meaningful and sincere look into prayer and the power that is released when you pray according to the Word of God, His Will and in His Mighty Name!
Spiritual Gifts
Lunch
Spiritual gifts are not our talents or skills. They are the grace of God at work within us, empowering us to match our deep passions with the world's deep need. The gifts are given to individuals, but they are given to build and strengthen community and to meet the needs of those around us.
What Do You Know About...
Lunch
Quick--name 3 things about Jonah - are you thinking of a bible school lesson? Or Zacchaeus - are you signing about a wee little man? Or Dave and the Giant Pickle... I mean David and Goliath.
Let's take the story deeper and look at what was going on in the lives of many familiar people in the Bible before and after God called on them.
What Does God Say About...
Lunch
What does God say about... money, love, helping those in need, how to treat those who betray you and serving him? These are a few of the topics that we will look at together as we use the Bible to find the answers.
Why We Believe What We Believe
Lunch
Ever feel like you are defending your faith? Ever feel like asking tough questions about faith? Then let's talk about our Christian beliefs and why we believe what we believe.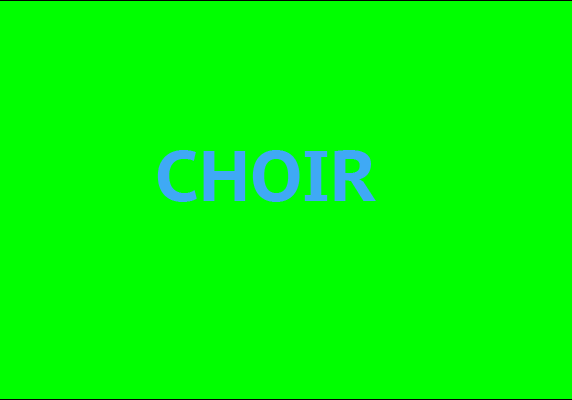 Choir
Lunch
This group learns new songs, black spirituals, and lakeside classics. Take part in the walking choir and sing for your camp peers during praise and worship.
If you select Choir as your lunchtime interest group, there is a select group of "Bible Centered" interest groups that you must choose from for your dinner time interest group.
Missions
Lunch
We will look at scripture that talks about serving others as we are the hands and feet of Christ on Earth. You will work, so plan to do physical labor and bring some extra "work clothes and shoes" with you because doing God's work can be messy!
If you select Missions as your lunchtime interest group, there is a select group of "Bible Centered" interest groups that you must choose from for your dinner time interest group.
Previous Active (Dinner time) Interest Groups
Art
Dinner
We will be doing mixed media but in a different style and with different media than the last couple of years. I will be teaching basic watercolor and drawing/shading techniques that will be combined into a piece of art on mixed media paper that you will be able to personalize into your own style. If you like to paint and/or draw you will love this project!
American Sign Language
Dinner
Sign Language as a form of worship? I say yes... join me and we will learn  song or 2 to sign. I don't know everything there is to know, but I love to worship in this powerful way. It can be moving and powerful!
Bible Journaling
Dinner
Explore this creative way to dig into God's Word using pen and paper. If you love words, if you love drawing or coloring, if you simply love to doodle or if you just think art supplies are awesome, then you will LOVE this!  Bible journaling can help us express ourselves to God, while reminding us of his greatness. Special journaling Bibles are not required, nor is any artistic talent is required (seriously) - simply bring a regular Bible and a notebook.
Crafts For The Congregation
Dinner
Do you like to make crafts? We will learn simple crochet stitches, work with plastic canvas cross stitching and create other quick crafts. You could use your new skills to lead groups in your congregation for outreach of all ages!
Fellowship of Christian Athletes
Dinner
Fellowship of Christian Athletes.  Have you ever wonder how you can honor God with your athletic gifts and abilities? In this very active, sport and activity filled interest group, learn how to use your athletic talents to glorify God.
Folded Book Art
Dinner
Learn how to fold the pages of a book to create a message. It could be inspirational.. Faith, Hope, Love or something to reflect you. Use your new skill to share God's love with those around you. When someone asks "Where did you learn how to do that" , you will have a great opportunity to share your Lakeside experience!
Lakeside -Then and Now
Dinner
Let's explore Lakeside's roots. We will see some places you might not have seen before, do some of the things that campers in years past might have done and look to the future.
Photo/Video/Media
Dinner
Learn how to capture God's beautiful creation forever. You will learn how to use photography and videography to show how great of an artist our God is. Your photos and videos will be used to make a slideshow to be shown at the end of the week. BRING CAMERAS AND VIDEO CAMERAS!
Worship U
Dinner
Learn from some of our worship leaders what worshiping and serving is like from the other side of the stage!
Prayer Walk
Dinner
You will have the opportunity to learn how to create a prayer walk and what it means. Create different stations for campers to stop to pray at. Through the week other campers will have the opportunity to also walk through and pray at the different stations that your group has created.