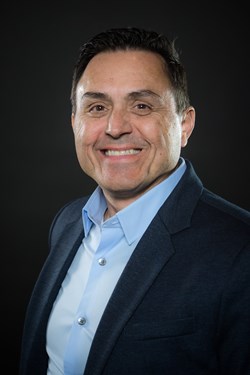 Senior High Impact Speaker
Growing up without a dad, helplessly poor, in a broken home and the oldest of five, Bobby would have to overcome gnawing feelings of loneliness, rejection and abandonment that would plagued his life for many years.
Even after excelling as a champion freestyle wrestler and an MVP Baseball Player, Bobby was still haunted with the painful reality that loneliness would still cling to his heart like a wet sheet on a cold night!
After being invested in by a couple of dynamic mentors and coaches Bobby would go on to earn his college degree and his masters degree.
To date, Bobby is founder and president of a successful speaking, coaching, counseling and leadership development, non profit organization. In fact, his fun loving, dynamic personality is wonderfully contagious. He's in high demand as a gifted leader, inspirational national conference speaker and an insightful life and leadership coach for pastors, leaders, individuals, business men and women, companies, and churches.
Through his coaching and speaking he encourages and equips leaders, individuals, churches, organizations and companies to work and live from their full potential!
Most importantly, he has a heart for God, a fresh love for his bride of almost three decades and is a devoted father of three children 22, 17, and 15.
Bobby enjoys playing and coaching basketball.  He trained in mixed martial arts, loves hanging out at the beach, taking long vision drives, listening to live music, playing the guitar, drums and singing.
Bobby has three books written to date that are capturing the hearts and minds of leaders and those devoted to their faith. A Love Letter From God; Relational Leadership; and The Rest of  The Gospel Study and Leader's Guide.  He writes leadership and devotional articles while currently working on his new leadership book entitled "From Titles To Towels". The Heart of A Servant Leader