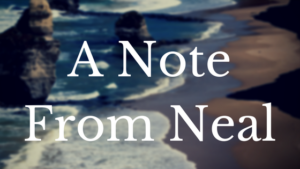 Calling all Lakesiders!!!!!
A blog from a long time Lakesider, Neal Whitney!!!!
It may have been called ''Epworth League'','' Lakeside Institute'' or ''Lakeside for Youth'', but no matter what it was called, we all remember that Lakeside, Ohio has been "the place' for youth and adults to go for the last 90 years!! Since 1927, youth from this district have been going to Lakeside to grow closer to Christ and learn more about living lives that glorify God.  I attended Lakeside as a youth with Walnut Grove UMC (Auglaize County) from 1960 to 1964.  Back then we had one high school camp and it was the highlight of our year, just like it is for many of us today!  I returned to Lakeside in 1989 as a counselor bringing my own kids, just like many of the counselors do today.  It was a wonderful experience, seeing all of them experiencing the connection with God and others at Lakeside.   As you all know, once you have the experience, you are never the same again. The Lakeside connection is a 'God Connection' for all who attend.
The Lakeside Community where we meet is a Chautauqua community.  The word Chautauqua became, and is today, the generic descriptive term for resorts that blend the summer season with Christ, education, cultural arts and recreation.   The growing Chautauqua Movement was a natural fit for Lakeside. Its first Sunday school training sessions were held in 1877, which blossomed into a robust Chautauqua program full of teachings about Jesus, education, cultural arts and recreation opportunities during the 1890s. Those same four founding elements, or Chautauqua pillars, remain in place at Lakeside Chautauqua today.  As you can see we are a part of a 140 year old tradition of bringing families closer together with God!  We are so blessed to be a part of the Lakeside experience and thank them for the opportunity!
In 1999, after seeing the camp grow in so many ways, we decided to start a middle school camp which was welcomed with open arms by many churches.  Our attendance grew almost immediately from the onset of that camp.   We have seen thousands of middle school youth attend and then return for their five years as high school campers.   Not long after that we started the C.I.T. program (counselors in training) to help build a core of solid leadership for years to come.   We then added a second high school week because South Auditorium was so crowded and HOT (before A/C!)   You might ask, "What is our next step" in growing the 'Lakeside for Youth' community?  Well I am glad you asked, because here is our answer!!!
We are offering parents, grandparents, and friends and neighbors the opportunity to bring kids who are entering the 3rd, 4th or 5th grades in 2017 to experience Lakeside for a weekend.  Just imagine the fun they will have with the kids at Lakeside showing them all the places and sharing all the experiences they had when you were there as youth!!   Naturally we know there will be many who attend who have never been to camp as a youth, but they will then have the Lakeside experience of their own to appreciate for a lifetime.  This will be a weekend experience starting on Friday evening as they join our high school camp's Annual Communion Service and Candlelight Walk to the Lake!!   They will have all day Saturday to experience all that Lakeside has to offer, along with VBS type programming for the kids.  Chip Richter will be sharing his musical talents with the kids several times while you are there.  They will be there Sunday as well, continuing to experience all that Lakeside has always been to young and old alike for decades.   This inaugural event will be taking place June 30th to July 2nd, 2017!   All the details can be found at lakesideforyouth.com    Let everyone you know, know about this new opportunity to become a part of Lakeside for Youth!!  
I look forward to sharing with you all next month on our new Lakeside blog!!!