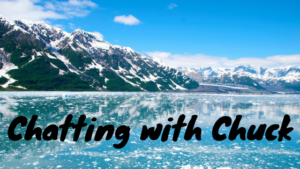 Hi parents and caregivers!
I hope you're finding rest in this hectic time surrounding the end of the school year, graduation parties, and other activities as we approach summer time. You know what this time of year also means! Lakeside Camp for Youth 2017 is right around the corner. And guess what? There's still time to register your child for camp. Contact Nichole Coil for details on how to get started and/or get connected with a church youth group to tag along for this year's camp.
Now, as your kids get excited for camp to arrive, here are three ways you can support them:
Pray without ceasing, pray!
This is the most important thing you can do to support your children. Pray with them as God calls them to grow in faith, and that they respond to the Spirit's movement. Pray that they hear Jesus' voice who beckons them to follow him. Pray that they support other kids attending camp in their faith walk. Pray for your youth leaders, and all leaders of camp who help foster their growth in the faith during this intensely awesome week. Pray for retention of the teachings during the week, so that they may keep their experience of Lakeside with them throughout the year. And when they return, you now become the major influence of their continued faith life as you are before camp.
Send them cards/care packages
In my experience as camper, CIT (Counselor-in-Training), and adult counselor, each year, many campers want to hear their names called during meal times at "mail-call." They will say they don't want you to send anything, but chances are, they secretly want you to send them something just so they can participate in the joy of receiving a surprise card/gift in the mail.
You'll want to send this gift/care package one week in advance of the opening day of your child's week at Lakeside. Here's the address:
Lakeside Association
Attn: Camper Name
c/o Lakeside for Youth (Jr or Sr High)
236 Walnut Avenue
Lakeside, OH 43440
Join us for communion, and keep the flame stoked beyond camp
Each year at camp during the last full day, each family member, church member, etc., are able to attend Lakeside camp in person for FREE!! This way you can catch a glimpse of how awesome camp is in developing your child's faith. On the last night, the Sacrament of Holy Communion is served, and there will be a candlelight walk to the gazebo on Lake Erie. It's a powerful way to closeout camp, and one day you don't want to miss out on.
Also, you as parents/caregivers, are the primary source of each of your child's faith walk. Lead them in faith, as the scriptures say, "Train children in the way they should go; when they grow old, they won't depart from it," (Proverbs 22:6). It's your responsibility to help keep their soul's spirit on fire for God throughout the year. We're here to help, and still Lakeside camp is only 1 week out of 52 to teach your children and encourage them to explore their faith beyond Lakeside through your local church and home life. Follow up with them, and let them teach you what they learned. Get in touch with their youth leader or pastor to help guide you in how to keep them involved in becoming disciples of Jesus for the transformation of the world.
Best regards,
Chuck