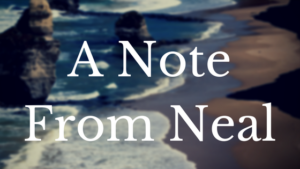 Have you ever wondered what you should be doing to get ready to attend Lakeside for Youth as a youth leader?    We all know about the medical forms, and the registration forms and now the safe sanctuary forms.  It seems like there is so much paper work!  And then we have to make sure we have raised enough money to cover the expenses.  I so admire how hard groups work and serve to make sure their week at Lakeside for Youth happen each and every year!!
You may have all of those things done now, and are anticipating the counselors meeting at Allentown on May 30th, 6:30 PM at Allentown church.  (4900 Allentown Road Lima, OH 45807)  We look forward to seeing you then to finish 'filling in the blanks' for Lakeside for Youth 2017.  If you have C.I.T.'s, this is a perfect opportunity for you to bring them along to get them started in the process of being your future leaders!
What else can we do to prepare for camp?   I have found one of the biggest assets of our camping experience is to involve our church in the process of Spiritual Formation that happens at camp.  Spiritual Formation is an ongoing process that takes place in the lives of Christians to become less like themselves and more like the image of Christ.   This happens so we can be better used by God in making disciples for the transformation of the world!   Jesus last command was to 'Go make disciples' of all nations!!   We are privileged as Christians to be called to that end for Jesus!!!
Some ideas for camp preparation:
Enlist people of your church to pray for the youth before, during and after camp.
Give them a list of names of all adults and youth attending camp so they can send cards of encouragement during camp.   Please instruct them to send the cards one week in advance of the opening day of your week at Lakeside.  As you know, we will be passing these out to the youth each day at 'mail call'.  All camp mail should be sent to:

Lakeside Association

Attn: Camper Name

c/o Lakeside for Youth (Jr or Sr High)

236 Walnut Avenue

Lakeside, Oh 43440
Invite your pastor to come to Lakeside any time they are available. You can contact Nichole Coil to make arrangements for them to attend. ([email protected])
Invite church folks, friends and family to the Friday night Communion and Candlelight Walk to the lake. Other than the 4th of July weekend, motel rooms are available if reservations are made in advance.   Please call The Fountain Inn at 419-798-4461 for reservations.
If you have neighboring churches who have interest in Lakeside, we offer a "Free look Friday'' at each camp.  This means any church who wants to visit can attend camp all day Friday completely free of charge.   Contact Nichole for arrangements for this as well. ([email protected])
Pray, pray, pray as a youth group for God to move on the lives of all who attend Lakeside for Youth.
We look forward to seeing you all soon!!  Remember, Lakeside for Youth exists to draw teens and adults closer to God by the power of Jesus Christ!!   Come expecting miracles this summer!!!
Neal Whitney, Camp Director
If there is any way I can serve you,  cell/text 419-231-0226    or [email protected]